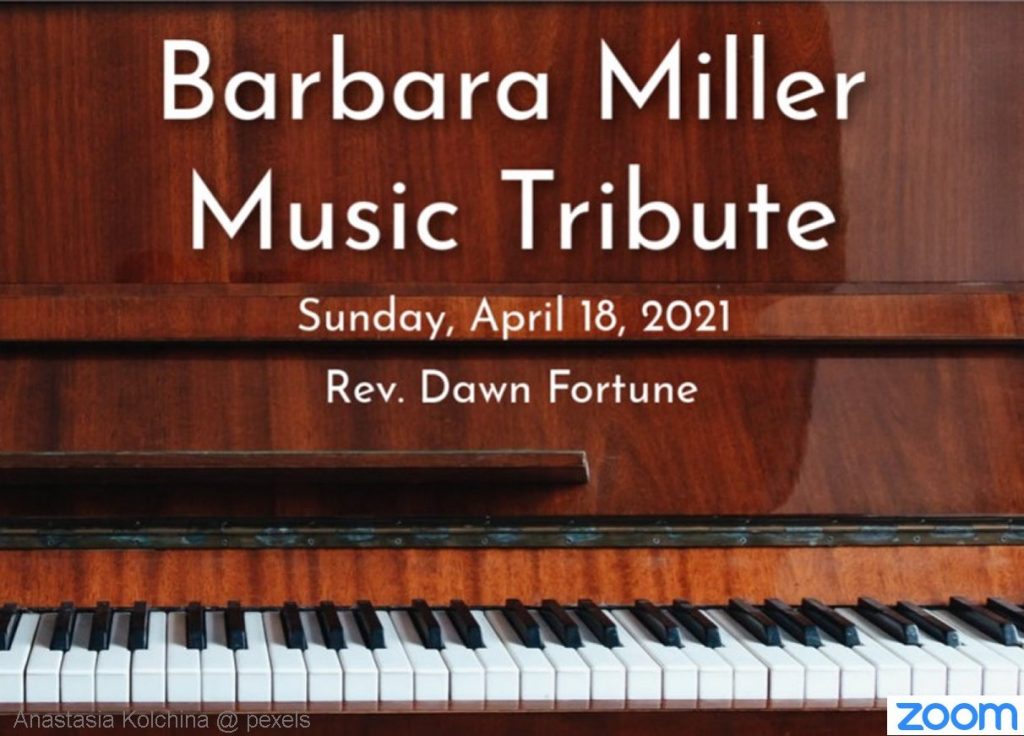 Sunday, April 18, 2021
Barbara Miller Music Tribute
Rev. Dawn Fortune
Unitarian Universalist Congregation of the South Jersey Shore's Music Director Barbara Miller has officially retired after more than two decades of dedicated service. Join in this special service of celebration and remembrance of her humble leadership since the very first days of the congregation.
---
To Join ZOOM Meeting ON COMPUTER:
Go to Zoom link
(Meeting ID: 224 677 6604)
To Join ZOOM Meeting BY PHONE (you do NOT need to have a Zoom account or app):
Dial:
1-929-436-2866 and wait for the prompt. Then dial 224-677-6604#
When prompted, enter password 306591