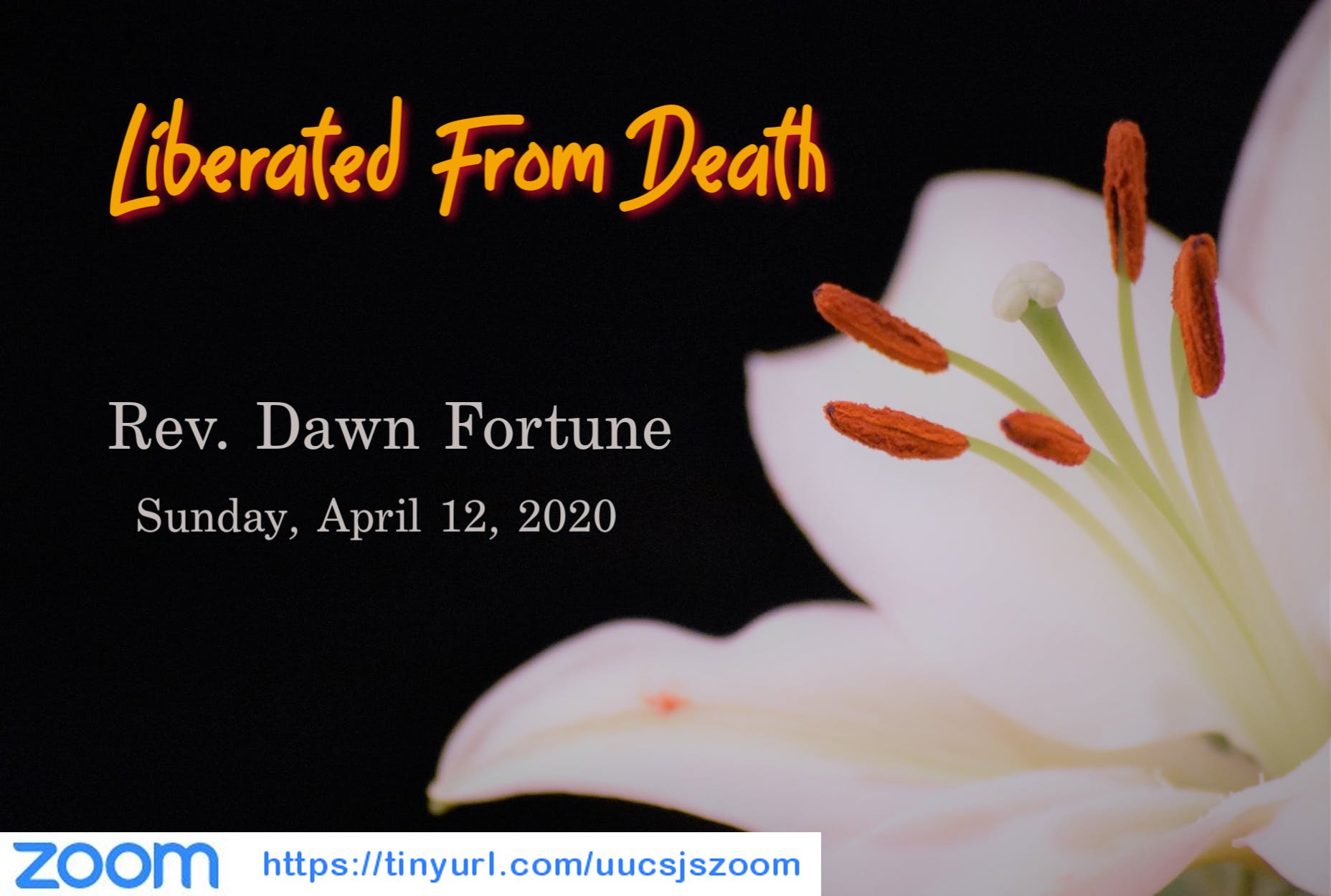 Sunday, April 12, 2020 – VIA ZOOM
Liberated From Death
Rev. Dawn Fortune
Easter is the time when Christians celebrate Jesus' resurrection after his crucifixion. Passover commemorates the time when the ancient Hebrews were spared from the Angel of Death by splashing lamb's blood over their doors. Death is sitting uncomfortably close these days. Let us ponder how we may be liberated from its grasp.
---
To Join ZOOM Meeting ON COMPUTER:
Go to Zoom link
(Meeting ID: 224 677 6604)
To Join ZOOM Meeting BY PHONE (you do NOT need to have a Zoom account or app):
Dial:
1-929-436-2866 and wait for the prompt. Then dial 224-677-6604#
When prompted, enter password 306591