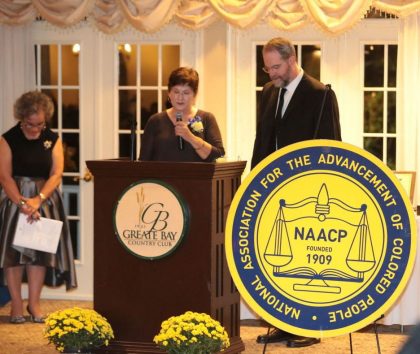 Invocation as delivered by UUCSJS former Interim Minister Rev. Cynthia Cain,
and current Interim Minister Rev. John Marsh.
Photograph by Edward Lea of the Press of Atlantic City

UUCSJS has been honored by the Pleasantville chapter of the NAACP in the category of Organization/Business for upholding ideals consistent with the NAACP's aims.
This was the result of being at the forefront of the year-long Black Lives Matter – AC series of workshops and other racial justice activities.
Check out some of the great pictures of the Awards Dinner from the Press of Atlantic City.