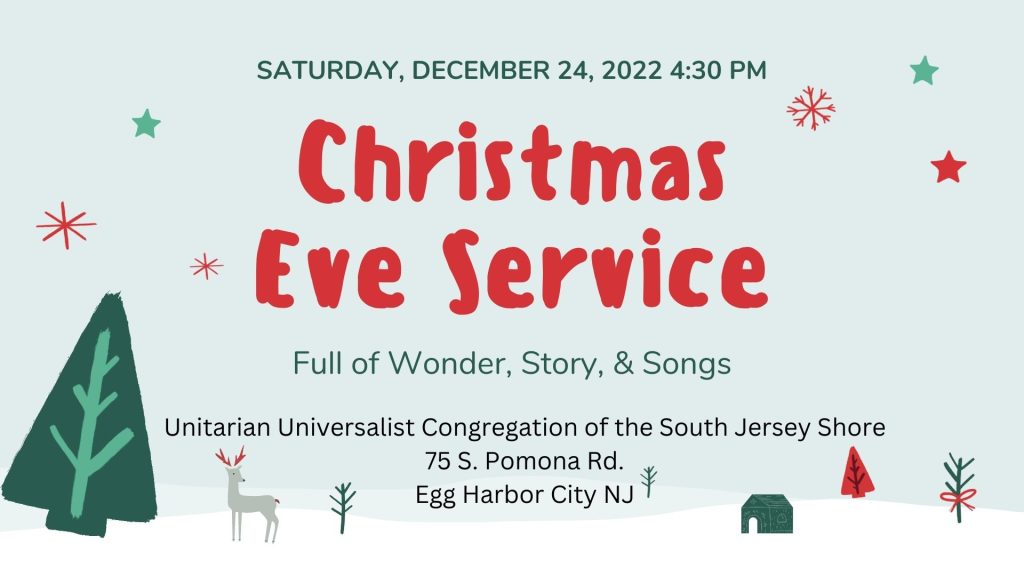 Saturday, December 24, 2022 – 4:30pm
Christmas Eve at UUCSJS
Led by Jess Dunn-Safonof, Gina Roche, and Deb Dagavarian
This service will be light and fun and uplifting! We will have music, lots of singing, and several readings by different people. Come experience the warmth and love of Christmas with your Unitarian Universalist friends! Gina Roche, Jessica Dunn-Safonof, and Deb Dagavarian are preparing this service for families of all types! Come alone or bring the gang!