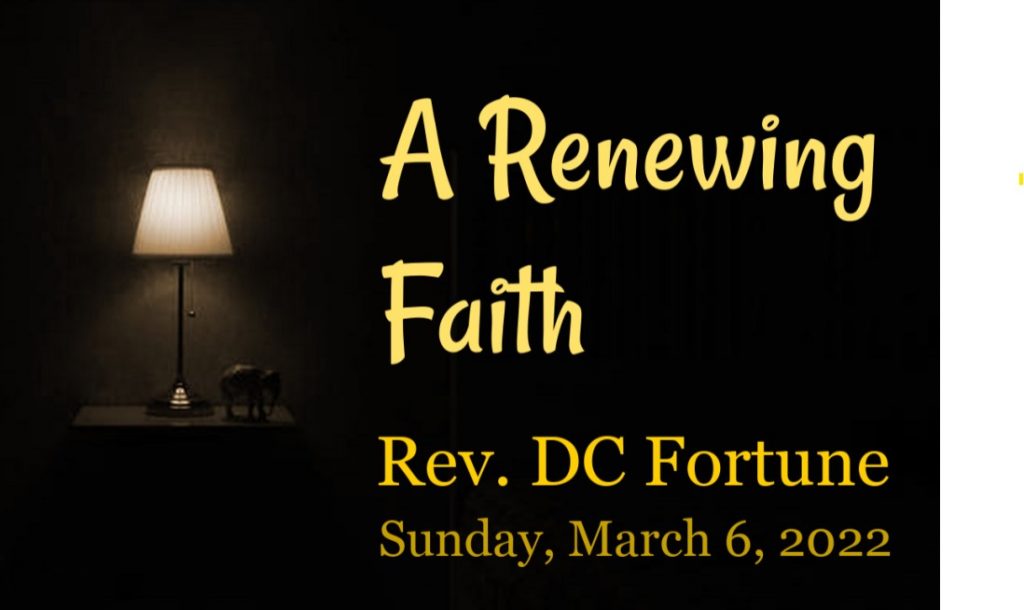 Sunday, March 6, 2022
A Renewing Faith
Rev. DC Fortune
One of the basic tenets of Unitarian Universalism is that truth is not finite, but continues to be revealed. This is the basis for our fourth principle, which encourages us to engage in a free and responsible search for truth and meaning. Let us explore some of the things that we have learned and imagine what might lie ahead as our faith continually renews itself.
---
Tune in remotely by visiting our Facebook page for Livestream of this service.