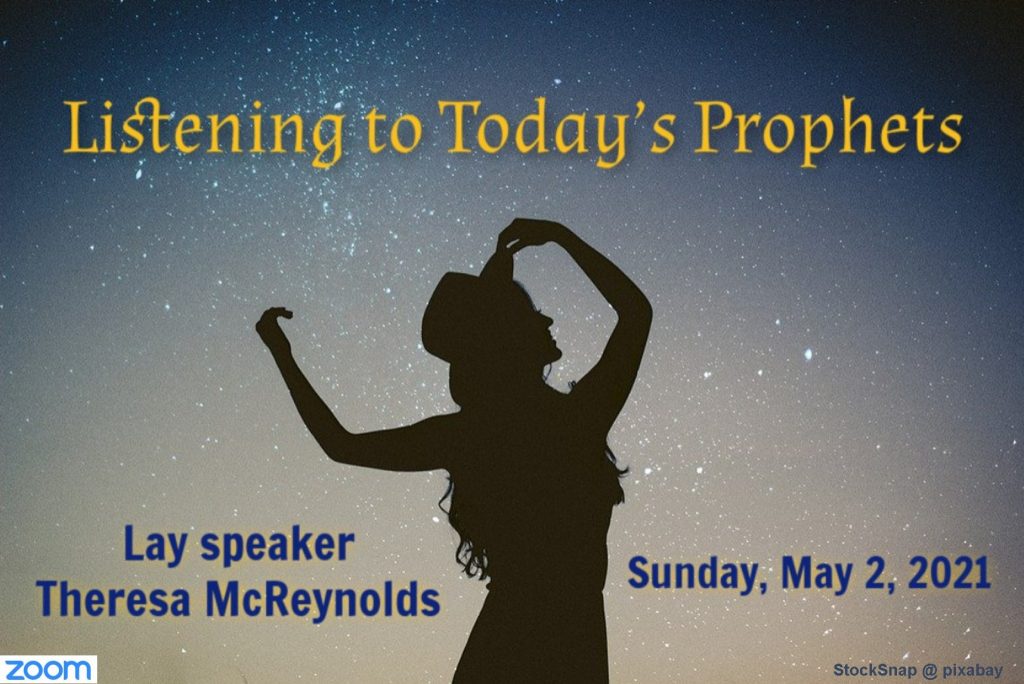 Sunday, May 2, 2021
Listening to Today's Prophets
Lay speaker Theresa McReynolds
Rev. Dr. Theresa McReynolds considers herself a spiritual seeker. She has spent most of her life studying many different religious texts as well as several different spiritual traditions. She believes that the prophets of today can be found in the arts — the writers and painters and movie makers. She has been spending this time of COVID studying and listening to these wise teachers and is looking forward to sharing with you some of what she has learned.
---
To Join ZOOM Meeting ON COMPUTER:
Go to Zoom link
(Meeting ID: 224 677 6604)
To Join ZOOM Meeting BY PHONE (you do NOT need to have a Zoom account or app):
Dial:
1-929-436-2866 and wait for the prompt. Then dial 224-677-6604#
When prompted, enter password 306591