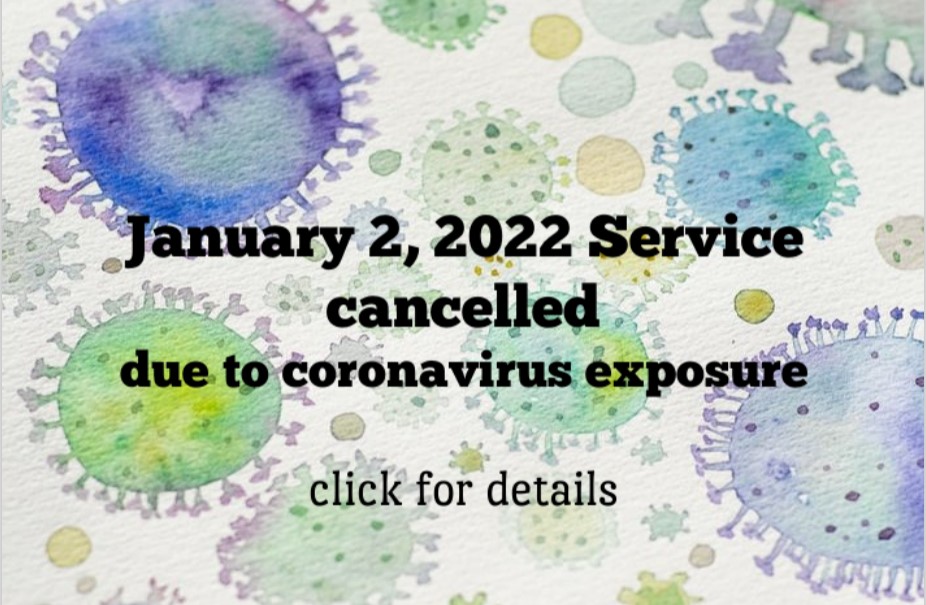 COVID ALERT
IF you attended the Christmas Eve service, you may have been exposed to COVID-19.
Please self-quarantine for at least one week if you do not have symptoms of illness before returning to regular daily activities.
If you become ill, contact your medical care provider or seek urgent care immediately.
SERVICE CANCELLED
Worship for January 2, 2022 is CANCELLED due to exposure of members to the coronavirus. Worship will resume on January 9, 2022.