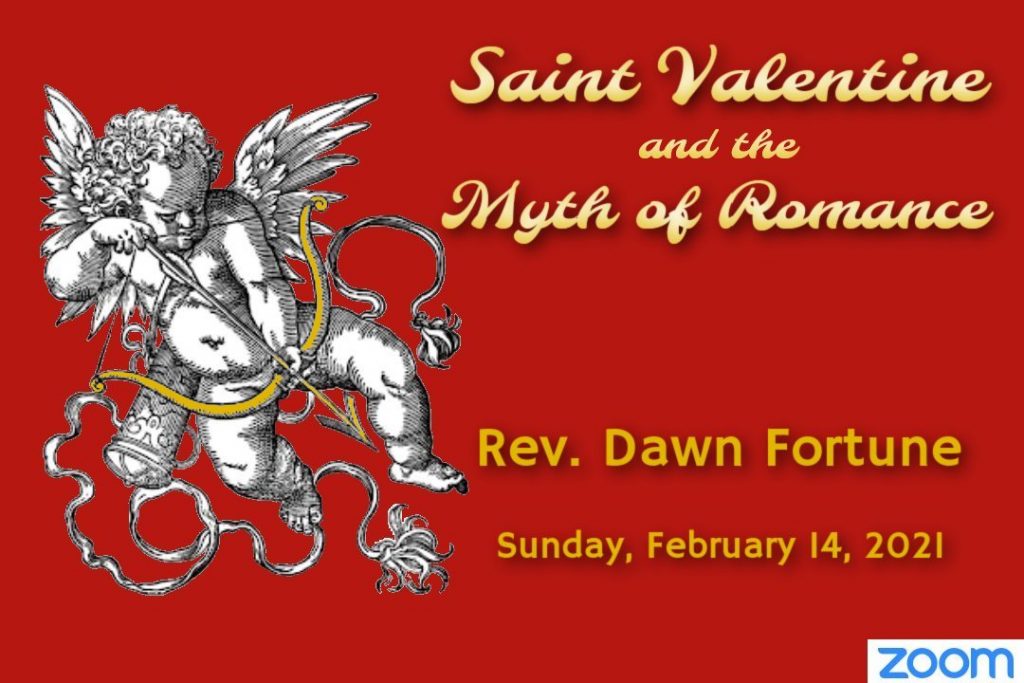 Sunday, February 14, 2021
Saint Valentine and the Myth of Romance
Sex, Love, and Shame on St. Valentine's Day 2021
Rev. Dawn Fortune
The Greeks defined four basic kinds of love: family, friend, romantic, and the love of god. On Saint Valentine's Day, we will examine some of the historical interpretations and celebrations of romantic love.
---
To Join ZOOM Meeting ON COMPUTER:
Go to Zoom link
(Meeting ID: 224 677 6604)
To Join ZOOM Meeting BY PHONE (you do NOT need to have a Zoom account or app):
Dial:
1-929-436-2866 and wait for the prompt. Then dial 224-677-6604#
When prompted, enter password 306591